1. Press and hold the Windows logo key

then press i (to open Windows Settings).
2. Click Apps.
3. In the left side menu, click Default apps.
4. Scroll down and click Choose default apps by file type. The list of file types will take a few seconds to display.
5. Scroll down the list to the .pdf file type.
6. Click the default app that's showing and choose Adobe Acrobat DC: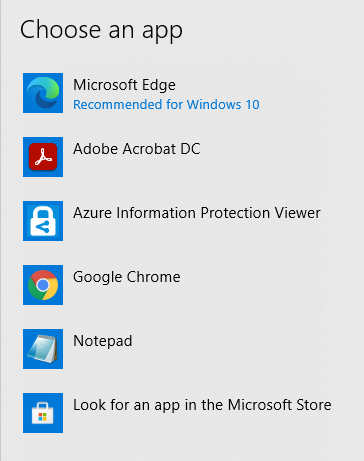 7. Close the Settings window.