**Effective starting with the 2023 TaxSlayer Pro Desktop Program, the business package will only be available with the Premium version of the software. The Classis version of the program will no longer include the business package.

When the TaxSlayer Pro software is available to for download, the business program will not be included. The TaxSlayer Pro Business Package is generally released around the week prior to the start of electronic filing.

Installing the Business Program
From the Main Menu of TaxSlayer Pro select:
Updates
Download/Install Updates
Click on the Business Tab > Business Package > Click the Download button
States are installed with the same method.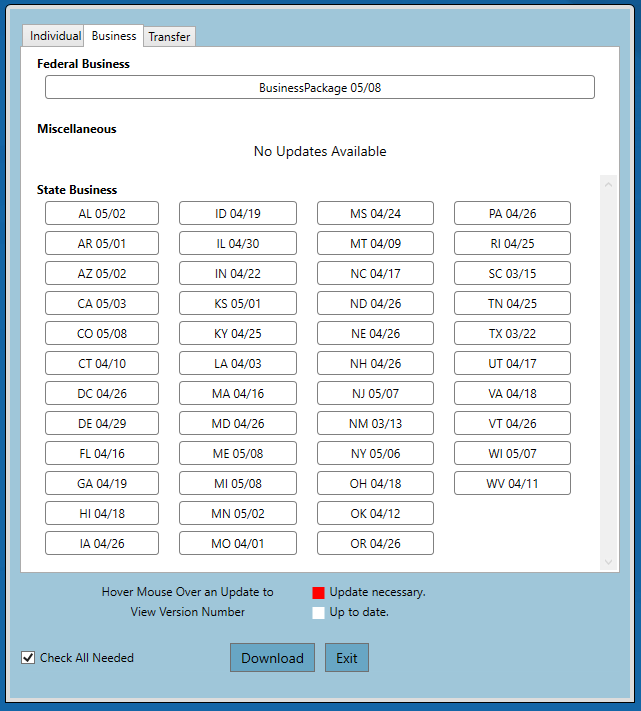 The business package will download and install automatically. When the installation is complete, select the Exit button