In TaxSlayer ProWeb, the State ID License information is not required by the IRS and is optional for most states. It is required for tax returns utilizing a bank product to facilitate the refund.
Each state has its own requirements regarding taxpayer and spouse identification included in electronically filed tax returns, whether a driver's license or other state-issued ID.
When e-filing a tax return in ProWeb, taxpayer (and spouse, if filing married filing joint) state-issued ID or driver's license information is entered in the State ID License step: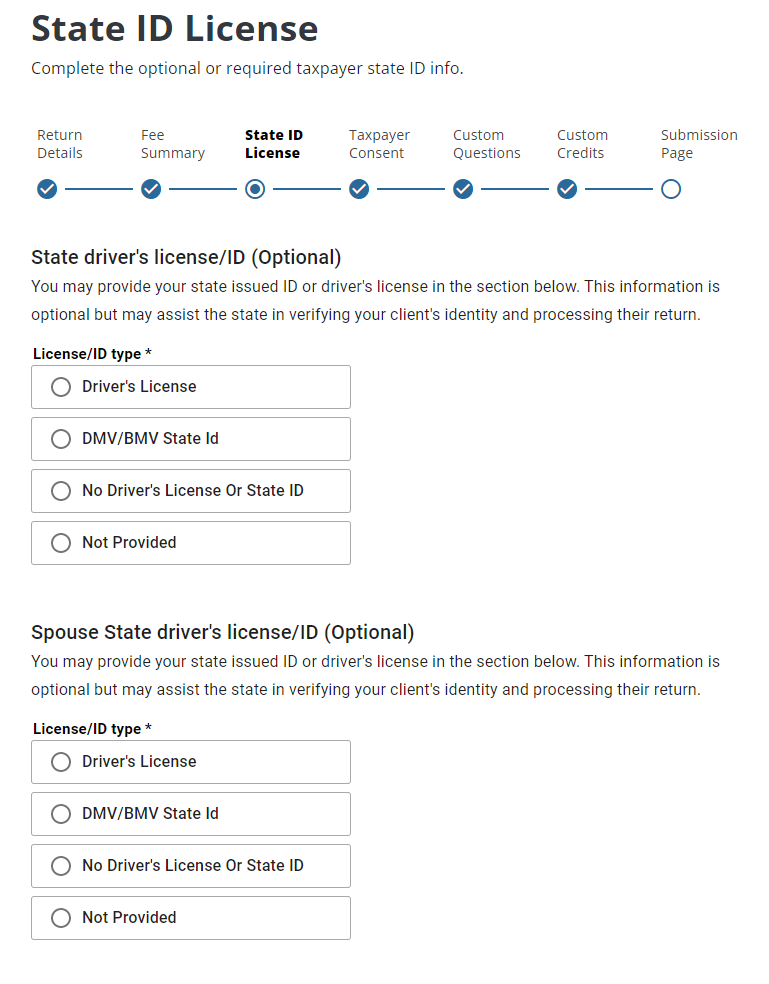 Once either Driver's License or DMV/BMV State Id has been selected you will be able to enter the ID's number, issue date, issue state. and expiration date.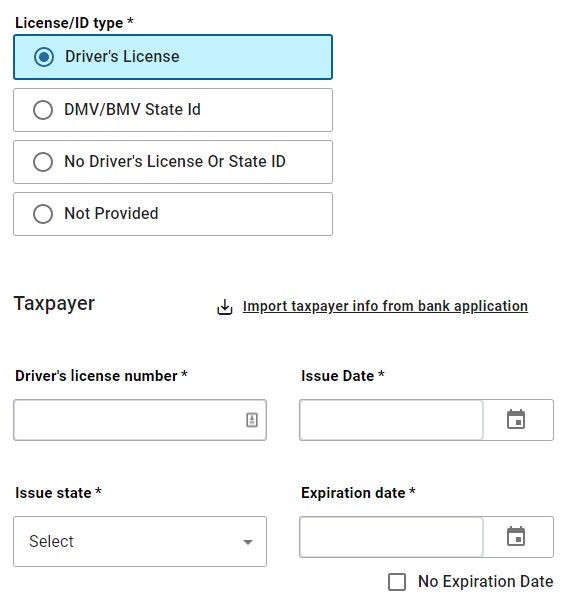 If the client does not have a drivers license or state issued ID select No Driver's License or State ID.
If the client has ID but chooses not to provide it, select Not Provided.
Note: Returns utilizing a bank product to facilitate the refund must have an ID included in the return.
Additional Information:
Taxpayer ID Requirements for State Tax Returns
ProWeb e-File Process Bank Account Page