TaxSlayer Pro or ProWeb users can check the status of their clients' e-filed tax returns on the web via their Account Hub.
The first step is to log in to Account Hub here.
Next, click the 9-square App Switcher menu in the top right corner of the page next to your Account Hub username, then select Client Status: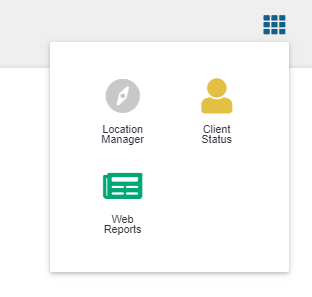 At the Client Status website, click Lookup Tax Returns.
Enter your EFIN and last four digits of the SSN in the fields provided. (You can also search by last name but enter the name in ALL CAPS.)
If the return is found, click the link to open the Return Information window showing the detailed information about the return.
If you need to print the information to paper or PDF, right-click the web page and choose "Print...", and select the destination as appropriate.