In TaxSlayer ProWeb you can search for specific Federal and State forms using the Form Finder. 
To search for a specific tax form:
Open the tax return from Client Search.
Enter the form number in the Form Finder field above Basic Information: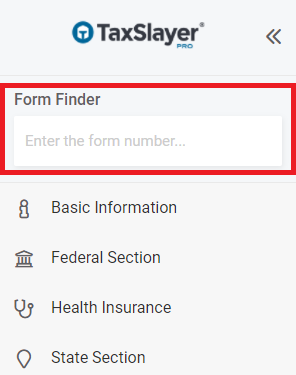 Select Go to Form .... now:

Enter the client's information on the form and click Continue. 
Note: Not all forms are listed in the Form Finder. Some forms are only generated as needed based on the information entered in the tax return. 
Additional information: