When you create a return in TaxSlayer Pro, the fees from your Fees Menu are automatically added to the return's invoice. You can view the current invoice on the Receipt Menu, the menu you arrive at upon exiting the tax return.
Note: If the return has any Diagnostic Errors, you won't be able to get to the Receipt Menu. You will need to correct the errors to access the Receipt Menu
To navigate to the Receipt Menu, from the Main Menu of the tax return, click the Exit button in the left-side menu.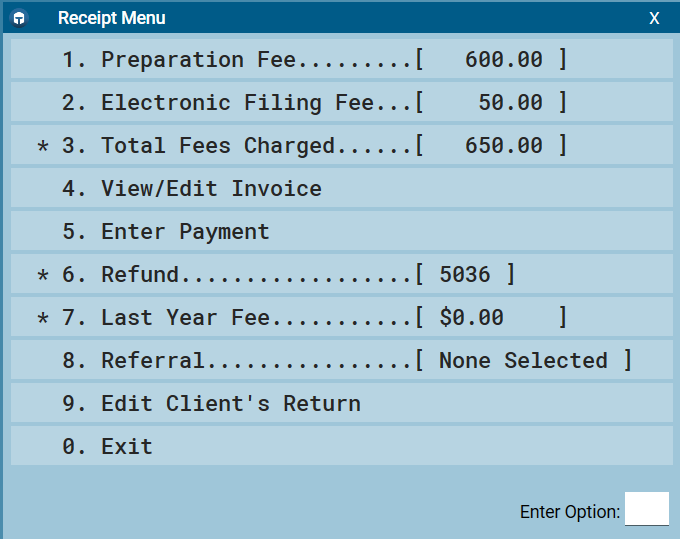 The Preparation Fee is the total of all the calculated fees.
Modifying the Fees on the Receipt Menu
To change the Preparation Fee, select Preparation Fee and enter the fee you wish to charge. This will override the calculated fee.
If you are unable to modify the fees on the Receipt Menu, ensure the Invoice is not locked. To check this, select:
View/Edit Invoice
Lock Fees on Invoice - set to NO
Additional Information: