To print mailing labels, from the main office menu select Reports > Other Data Reports > Mailing Labels.
Printing Options
Document Type: The labels will print in Microsoft Word format. This cannot be edited.
Year to Print: Select to print mailing labels for current year or prior year clients.
Mailing Label Product: TaxSlayer ProWeb is configured to print on Avery #5160 labels (or equivalent).
Starting Label: If you are starting with a new sheet of labels, leave the starting label at 1. If you are starting with a partially used sheet of labels, select EDIT the label you wish to begin printing on, then select CONTINUE.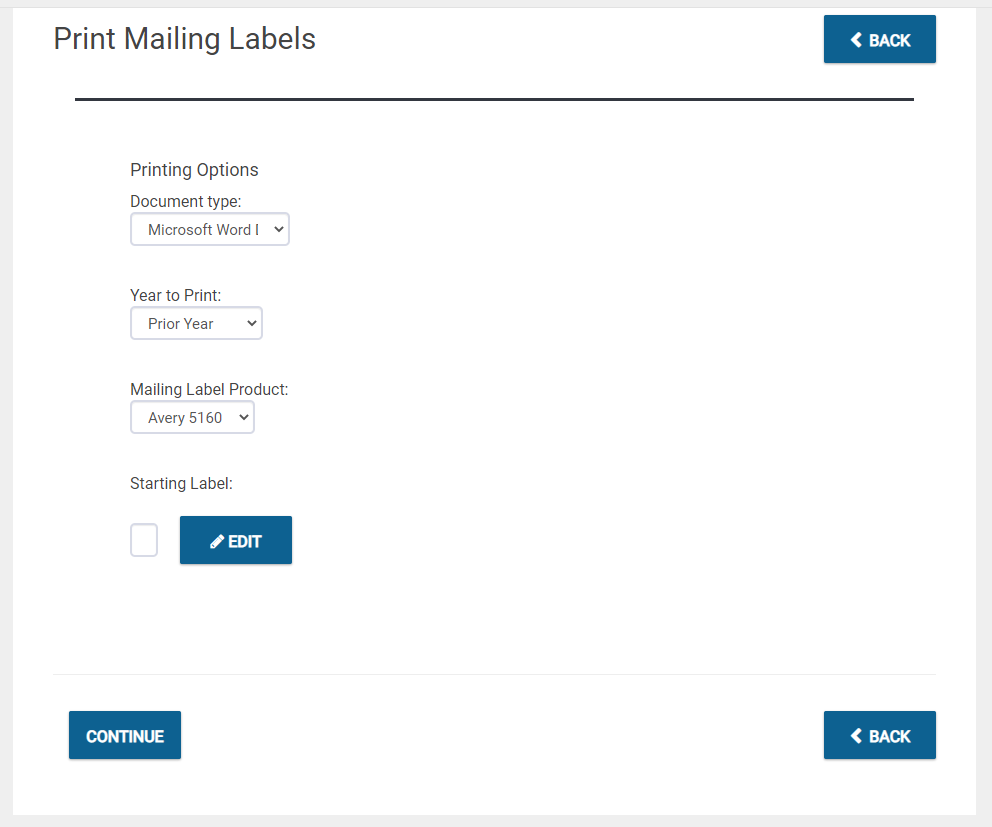 Additional Information:
ProWeb - Client Retention Report