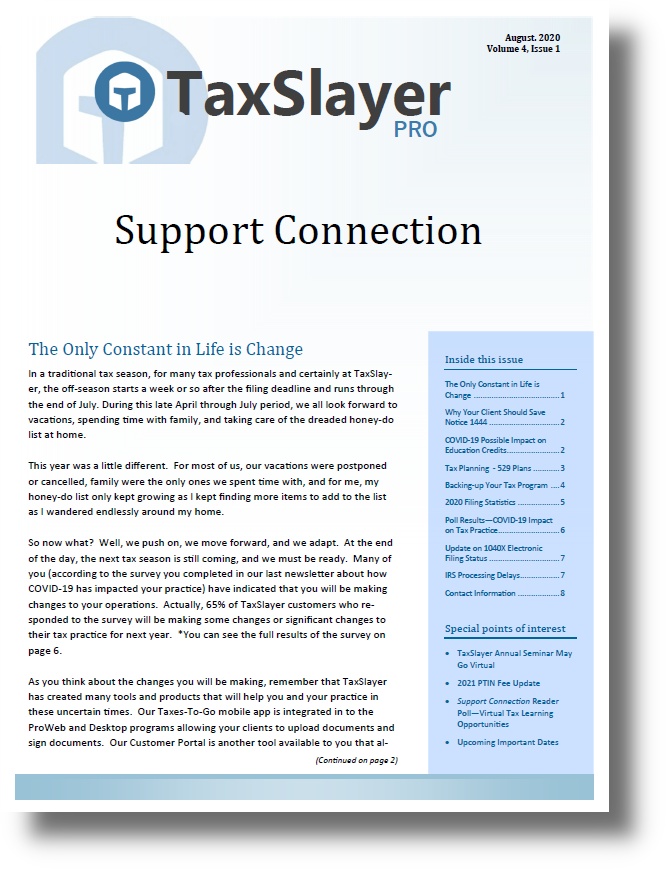 Check out the latest issue of TaxSlayer Pro's Support Newsletter, the Pro Support Connection. In this issue you'll find information on Qualified Opportunity Funds, IRS recommended security plan checklist, loss carryovers and QBID, IRS letters to virtual currency owners, and enhanced IRS scrutiny on the Foreign Tax Credit.
The newsletter can be viewed at the link below and will be posted on the TaxSlayer Pro Support website.
*Adobe Reader is required to view the newsletter.