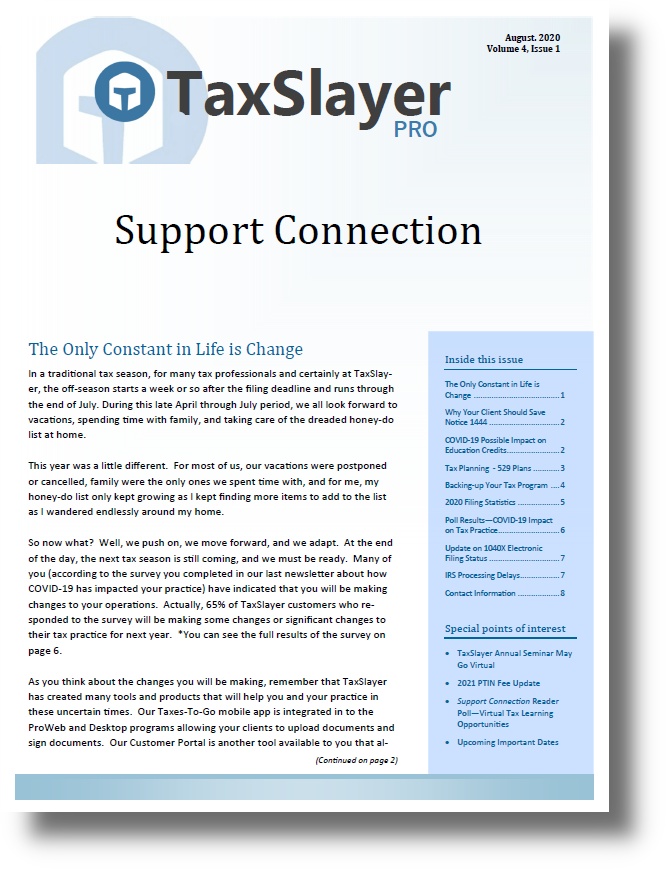 Check out the latest issue of TaxSlayer Pro's Support Newsletter, the Pro Support Connection. In this issue you'll find information on changes coming to the 2019 tax return, spotting the warning signs of theft of client data, the tax treatment of inherited property, basic questions and answers on depreciation, and your annual pre-season tax office checklist.
The newsletter can be viewed at the link below and will be posted on the TaxSlayer Pro Support website.
*Adobe Reader is required to view the newsletter.