There are several ways to contact TaxSlayer Pro Support to get help during tax season and during the off season:
Customer Support Phone Support at 706.868.0985
Customer Support Fax line at 706.868.0263
Click here to email TaxSlayer Pro Customer Support or if you would like to send an email using your personal email provider, our email address is prosupport@taxslayer.com.
Search our Knowledgebase here
TaxSlayer Pro Desktop
The Help Center provides information and links. Access it by selecting File > Help Center in the tool bar at the top of any window.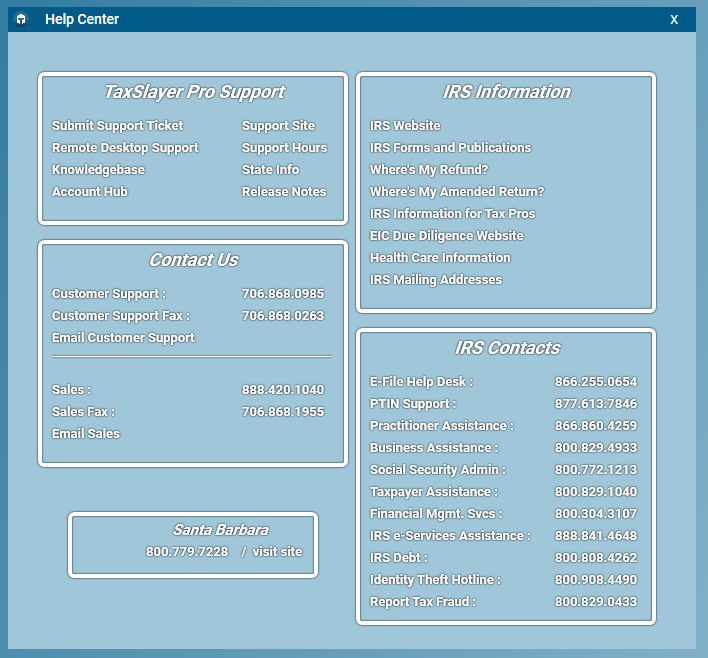 TaxSlayer ProWeb
Get help by selecting Help & Support within a tax return at the top right: