The taxpayer will access their portal either through a text message or an email, depending what the preparer put in, a phone number or email to send the invitation.
By Email: The customer will receive an email from TaxStatusNow.com with the subject line Your Secure Portal Has Been Created. The email will contain a link to access their portal.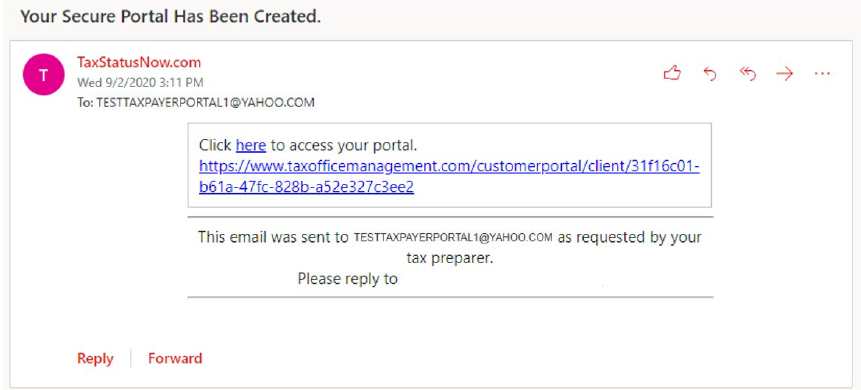 By Text Message: The customer will receive a text message from our automated system with a link to access their portal account.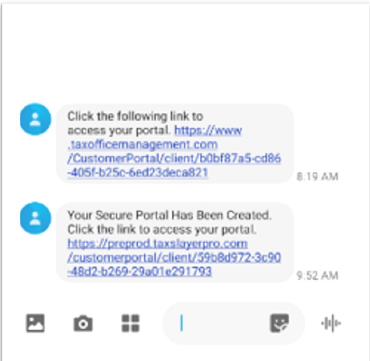 The taxpayer will need to click on the link they received by email or text. The link will redirect the taxpayer to a registration webpage. The taxpayer will need to create a username and password.
Note: The taxpayer must enter the same last four SSN and phone number or email address that the preparer entered into the tax return in order to successfully register their account!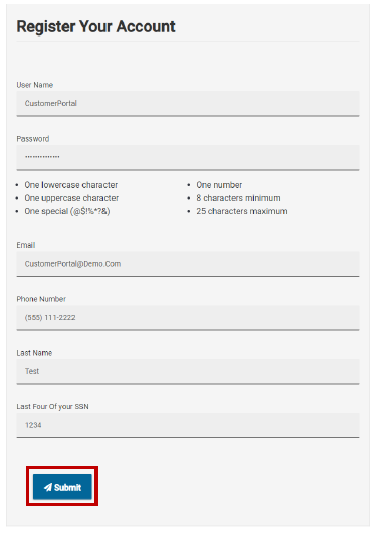 After the taxpayer clicks on the link from either their email or phone, they will be guided to a page like this. They will need to pick a username, create a password, and fill out their phone, email, last name and last four of their SSN.
After submitting the registration, the taxpayer will be prompted to verify their account. They can select to have a verification security code sent via email or text. When the code is received, the taxpayer will enter it in the space provided and click Verify.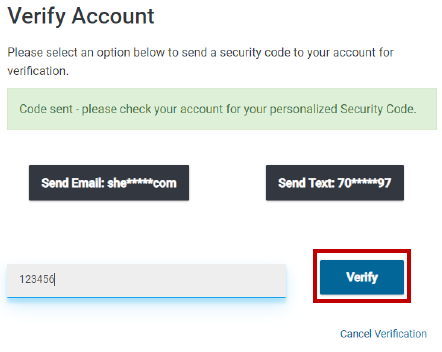 The taxpayer's portal is displayed on the screen: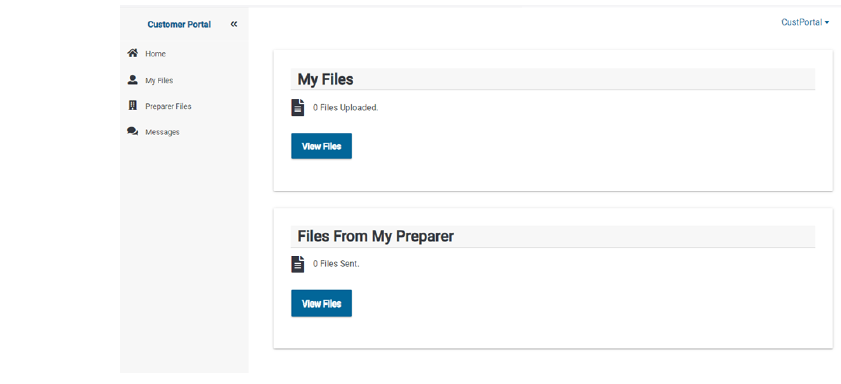 Additional Information: