The message "The username was not found" will appear in TaxSlayer Pro when you click "Forgot Password" for a username that doesn't exist. In the event that you forgot your username, there are two kinds of TaxSlayer Pro users who can retrieve it:
The ADMIN user - If you don't remember the ADMIN password, click "Forgot Password" to reset it.
Another user whose security role is "Unlimited".
Note: In a networked office with multiple PCs preparing taxes, retrieving your username can only be done on the PC designated as the File Server.
From the ADMIN Menu (if the ADMIN user) or the Quick Menu (if a user with a security role of "Unlimited") select:
Configuration
Firm/ ERO / Preparer Setup
Preparer (s) Menu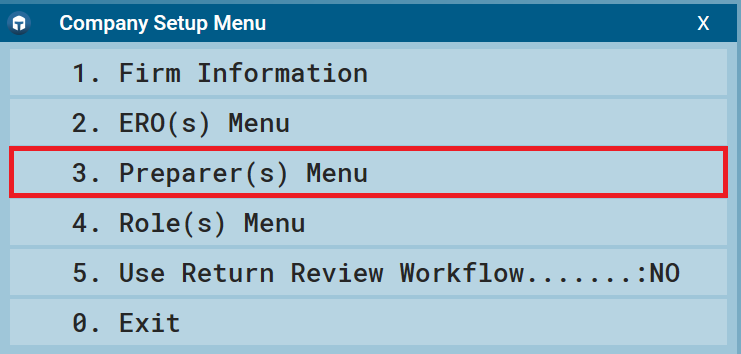 Select the preparer's name, then Edit
Choose Preparer Security
The Username is on the first line.
Additional Information: