TaxSlayer Pro Web allows preparers to set up return tags to aid in managing clients. Preparers create personalized return tags, which in turn are used to track and sort returns in the office client list. Once a return has been assigned a return tag, the tag icon within the Office Client List will illuminate to signify a tag has been assigned to the return.
Setting up Return Tags
In TaxSlayer ProWeb you can create return tags for anything your office needs tracked. To set up custom return tags, select Tags in the office Configuration Menu: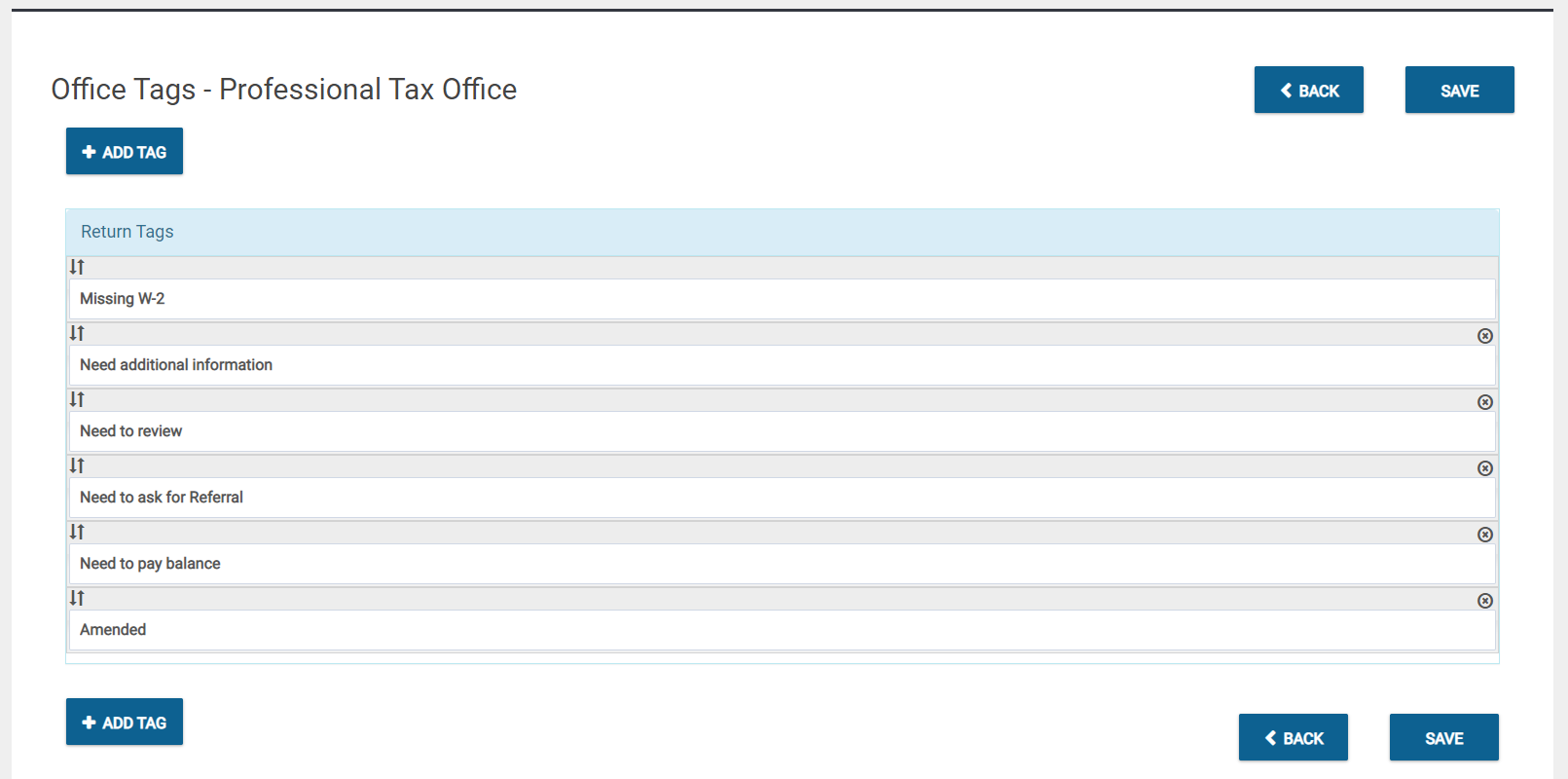 To add a new tag select + Add Tag. A blank line will be displayed in the Office Tags list. Enter a name for the tag and select SAVE. Repeat this process until all needed tags have been created.
You can assign a tag to a return from either the office Client List or the Submission page at the end of the tax return.
Assigning Return Tags from the Client List
Locate the taxpayer in the client list and click on the tag icon and select the tag from the list:



Select the tag(s) and press SAVE.


Assigning Return Tags from the Submission Page
Select return tag(s) at the bottom of the submission page from within a return: