The Scriptel ST1476 EasyScript signature pad will work in both our TaxSlayer Pro Desktop and ProWeb programs.
The Scriptel Signature pad will allows ProWeb users to use the computer's mouse and the signature pad at the same time. This means you can now flawlessly switch between the mouse and the signature pad without any added steps.
Note: The "Use Topaz Signature Pad" check box in Office Setup should not be checked.
To set up your Scriptel Signature Pad, you need to download and install ScripTouch Sign and Save here.
Inside Sign and Save you will be able to test out the signature pad: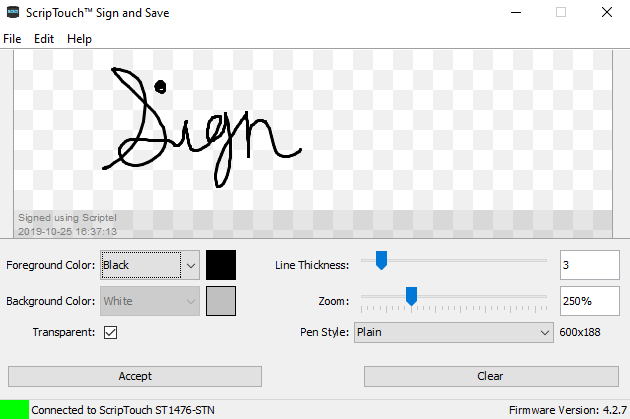 Offices that use both ProWeb and Desktop also need to download the ScripTouch Toolbox here. The Scriptel Toolbox allows you to switch the signature pad to work between the programs.
Inside the Toolbox, click the Output tab.
For Desktop, select ProScript Mode.
For ProWeb, select EasyScript Mode.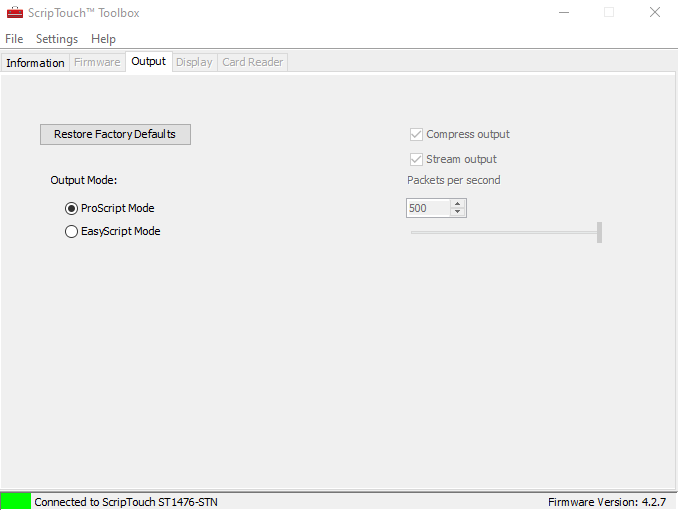 After installing and testing Sign and Save and selecting your Output Mode in Toolbox, you're ready to go with your new signature pad.